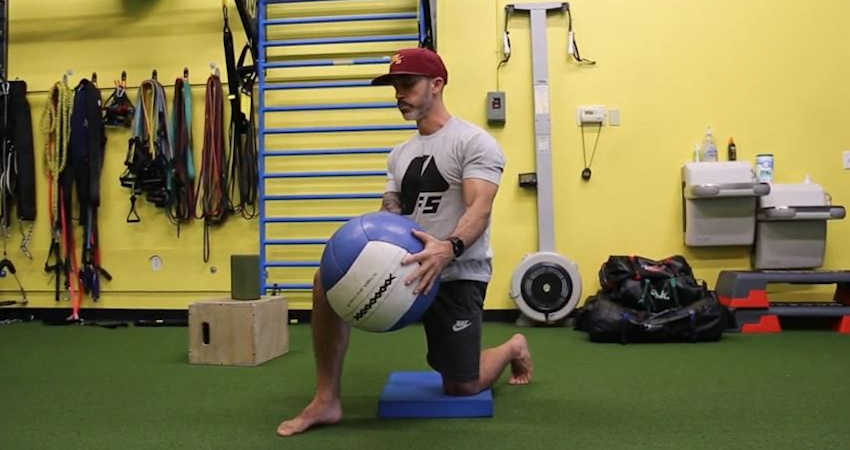 All of us at Cool Clubs not only work in the golf industry, but we love playing the game, too. And, we know that practice has to be thrown into that mix because we all want to improve our games. Just like our customers.
With business obligations, families and socially active lives, we do understand that things get hectic and there's a need to save some time in the day to work on your golf swing and integrate fitness into the mix. We did a lot of thinking about this and focused on a central question we bounced around in some of our meetings: how does anyone find time for lessons and workouts while still being able to get in a few rounds of golf each week?
Premier Fitness Systems and Cool Clubs came up with a way to bring you at-home workouts designed with the on-the-go-golfer in mind! Are you passionate about taking you game to the next level? Are you in need of enhancing your golf swing? Do you want to improve your health and fitness?
Meet Brandon Harris with PFS
This month Brandon Harris with PFS put together five foundational and fundamental exercises he believes all golfers should incorporate into their weekly routines. To be a better golfer, "rotation" is extremely important because it is a key component of the golf swing. Swing speed can increase through an improved "core" and more strength and flexibility in your mid- to upper body. In this new information-packed video, we bring you a step-by-step process for including these workouts in your weekly routine.
Eager to learn more? Watch the full YouTube video below and make sure you let us know what you think. We'll share more of these videos on the Cool Clubs website and on our Cool Clubs YouTube channel soon.
For more information on Premier Fitness Systems, visit their web site today!
PFS Helps You Stay Fit. Cool Clubs Helps Fit Your New Clubs.
Game On!
Book a Fitting