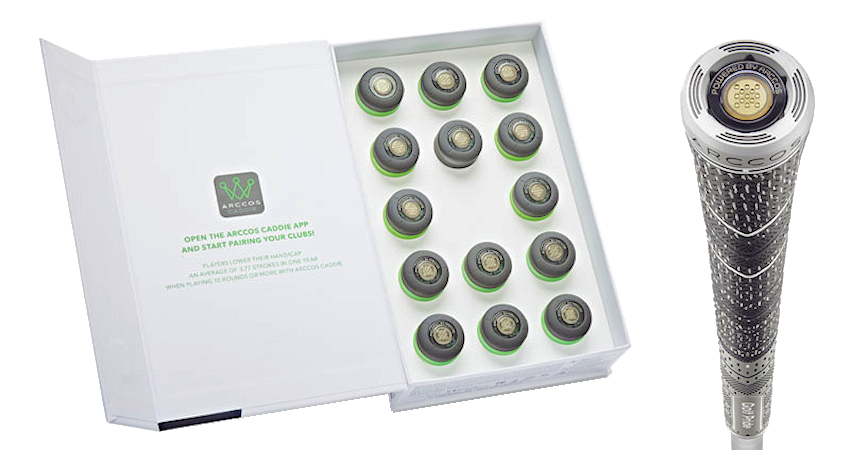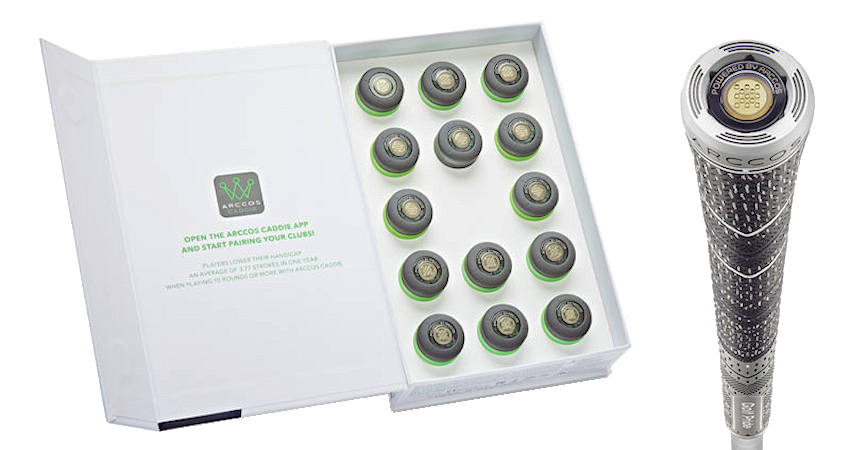 Cool Clubs — the largest independent clubfitting organization in the world — announced today it has partnered with Arccos Golf to further enhance the world-class clubfitting experience clients receive. In conjunction with this partnership, Cool Clubs will designate Arccos as its Official On-Course Data Partner and will be named an Authorized Arccos Smart Fitter.
"We're extremely excited to partner with Arccos and begin incorporating their innovative products, data collection and A.I. platform into Cool Clubs' premier fitting operations," said Mark Timms, Cool Clubs CEO. "To us, the partnership is a no-brainer. Arccos shares our data-driven mindset when it comes to helping our clients Play Better Golf. We can't wait to see the results."
Through this partnership, Cool Clubs will also promote and sell Arccos Caddie Smart Grips and Arccos Caddie Smart Sensor kits as a path to engaging with its clients. Via the Arccos Dashboard, Cool Clubs fitters will have direct access to rich insights and data visualizations for each client's shot-by-shot history, Smart Distance club averages, club gapping, club usage, dispersion patterns, miss tendencies and more. The Arccos Dashboard also showcases strokes gained data for driving, approach, chipping, bunker play and putting.
"How your equipment performs on the golf course is what determines the success of a clubfitting. Until Arccos, that performance data was impossible to access for fitters and players alike," said Sal Syed, Arccos CEO and Co-Founder. "Through our exciting relationship, every Cool Clubs fitter will have access to rich streams of data that provide a complete picture of their clients' games."
Golf's first Artificial Intelligence platform, the Arccos Caddie app syncs with Arccos Caddie sensors to automatically track your shots while delivering smart distance club averages and advanced strokes gained analytics. The system includes an A.I. powered GPS rangefinder and caddie advice for any hole on earth to help golfers of all skill levels make smarter decisions, improve faster and shoot lower scores. In 2019, the average Arccos Caddie user who played at least 5 rounds lowered their handicap by an incredible 4.2 strokes
.
"It's like having a Cool Clubs master fitter in your pocket during the round," said Timms. "While Cool Clubs premier fittings take place in a controlled or semi-controlled environment, conditions on-course fluctuate wildly and create different variables. With Arccos, our Master Fitters can identify if our players need to tweak their equipment to play better out of the rough, through wind, on downhill or uphill lies or tee shots and everything in between. And we'll be able to do it in real time."
To book a fitting at Cool Clubs, visit www.CoolClubs.com
About Cool Clubs
Cool Clubs, based in Scottsdale, Arizona, is the largest independent clubfitting organization in the world. Cool Clubs is not affiliated with any club manufacturer, which means we fit our clients with the equipment that performs best for them. Cool Clubs fitters have been recognized by Golf Digest and GOLF.com as top clubfitters in the world. To Learn more, visit www.coolclubs.com
About Arccos Golf, LLC
Arccos Golf, LLC develops game-changing connected golf products. The company is revolutionizing the golfing experience by integrating automatic shot tracking with Artificial Intelligence to deliver unparalleled insights that help players maximize their potential. Listed among the "World's Most Innovative Companies" by Fast Company, ranking #3 in the Sports category globally, Arccos boasts the golf industry's richest data set. Its official partners include Microsoft (A.I. & cloud computing), PING (smart clubs), Cobra Golf (smart clubs) and others. For more information, please visit: www.arccosgolf.com