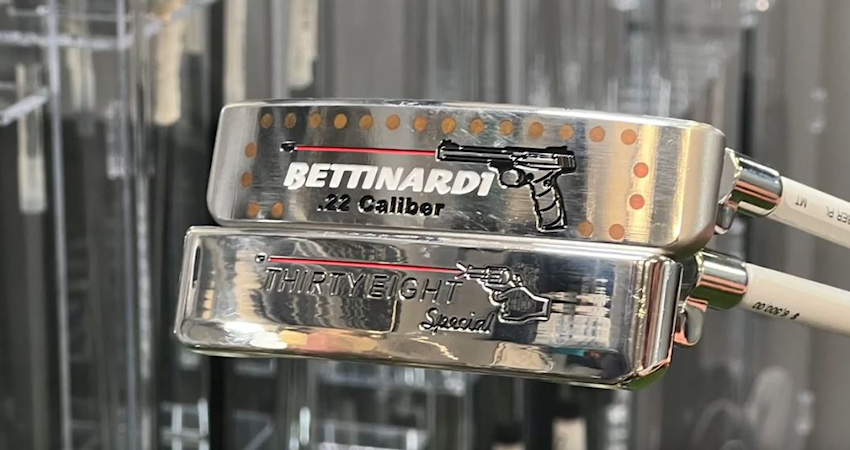 When you live, breathe, eat, sleep, drink and – of course – play golf, you're bound to have a few collectables lying around the shop. At Cool Clubs HQ, CEO Mark Timms has spent the better part of three decades collecting all sorts of golf memorabilia and one-of-a-kind items, but today we'll focus on the incredible putter collection donning the walls of the Scottsdale, Arizona headquarters location.
Brass, copper, gold, stainless steel, one-of-a-kind, handmade gauge design, hand-welded and everything in between — Mark's putter collection has it all. As for the favorite of the collection, he cites the putter that got him started in the collectibles game: the Bobby Bettinardi .38 Special.
Check out the video to see some of the coolest and most unique putters in the collection, and don't forget to let Cool Clubs help you Play Better Golf℠.
---
Are You Ready to Get the Most Out of Your Putter?
Let Cool Clubs Putter Fitting Experts Help!
Book a Putter Fitting at Cool Clubs