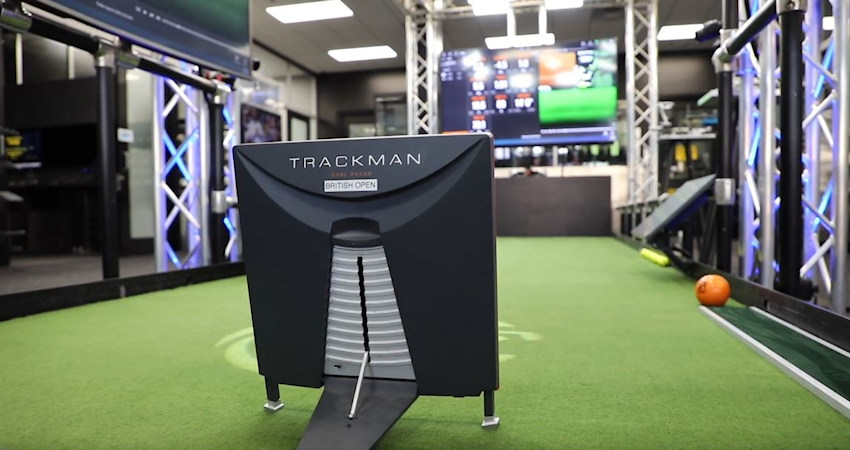 Cool Clubs, the world's custom clubfitting technology leader, announced today their flagship and headquarters Scottsdale location will now utilize a brand-new, state-of-the-art putter fitting studio during putter fittings. The new studio is double the size of the previous studio – 20 feet in length – and is mounted on actuators to simulate both left-to-right and right-to-left breaking putts. Five strategically placed high-definition cameras capture customers' putting strokes from all angles with video immediately available for evaluation. Additionally, the integration of PuttView produces a real-time apex line of the putt for visual reference, and the incorporation of TrackMan collects real-time data to help identify the right equipment for customers' unique putting stroke. The new putting studio was engineered, manufactured and built in-house by Cool Clubs.
We've put together an instructive video about how our enhanced putter fitting studio can help you.
"We've always been heavily invested in putter fittings simply because it's one of the quickest ways to help people Play Better Golf," said Mark Timms, CEO and founder of Cool Clubs. "Positioning our state-of-the-art putting studio right in the front of our flagship location is an enormous statement on the importance putter fittings have to our customers lower the number on their scorecard."
Putter Fittings Now Incorporate TrackMan
The new world-class putter studio allows for upwards of 16 feet of measurable putting surface mounted on actuators which can simulate up to three feet of break in either direction. And the increased length of the putting surface allows TrackMan to use a combination of cameras and radar to collect data points on player tempo, launch conditions, roll percentage and overall consistency. Five strategically mounted cameras allow for immediate feedback on posture, path, grip and more.
"We want our players to have everything they need to feel extremely confident they're using the right equipment," said Timms. "You can get really close with a standard, flat, 8-foot putt, but when you pull it back and add upwards of three feet of break and combine it with data from TrackMan and cameras, you can be nearly 100-percent certain."
Introducing PuttView
The integration of PuttView – an interactive, projection-based software solution– into the Cool Clubs premier putting studio allows players to see and practice any putting scenario they might encounter on the course. The technology makes it possible for players to "see the line" of any putt and provides immediate feedback for Cool Clubs Master Fitters working with customers.
"Seeing the line of a putt is a phrase that's thrown out there a lot, but not many people can actually visualize the correct apex of a putt in real time," said Timms. "PuttView is going to be a gamechanger because players will be able to see how a line actually looks and be able to feel the exact speed needed to hit that line on nearly any type of putt they'll have on the greens. That's something that just isn't readily available in many places, and something our customers will appreciate."
Complete TOUR fittings at Cool Clubs are $500 and include a driver fitting, iron fitting, long-game fitting, and putter fitting. Individual fittings for drivers and fairway woods, irons, wedges, and putters also are available.
Bookings are available at www.CoolClubs.com or by calling (888) 284-9292.
---
Ready to Check Out Our Scottsdale Putter Fitting Studio?
Let Cool Clubs Putter Fitting Experts Help You!
Book a Putter Fitting at Cool Clubs