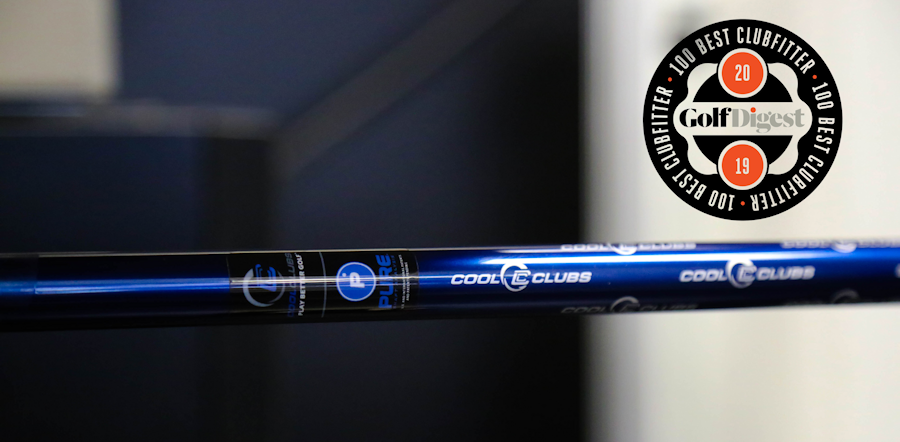 Cool Clubs has been recognized as one of the 100 Best Club Fitters of 2019 according to Golf Digest. Not only was the Cool Clubs Headquarters location in Scottsdale, AZ awarded this honor, but all Cool Clubs locations in the United States also earned well-deserved recognition.
Why Cool Clubs?
Cool Clubs' customers come from all walks of life. They are of different ages, swing characteristics and handicaps, but they all have one thing in common: they love golf and they want the best equipment available. Each Cool Clubs staff member shares the same devotion to golf as our customers. We're constantly analyzing and testing products to make sure we know the ins and outs of the clubhead and shaft combinations that we recommend in custom fittings. The personal experience we offer to our customers is a competitive advantage since we bring a deep understanding of the equipment and technology that our customers have come to expect. With access to the latest proprietary club fitting technology and vast array of brand name equipment, almost all Cool Clubs locations have the option to be fit outdoors. This gives Cool Clubs the unmatched advantage of seeing ball flight and turf interaction, leading to a better and more accurate fitting experience.
Technology for Amateurs and Professionals Alike
Cool Clubs builds all clubs in-house in a state-of-the-art manufacturing facility. This allows us to provide golf clubs built with care, precision and quality, ensuring players realize the benefits predicted by our fittings. To top it off, the proprietary software and technology used by Cool Clubs was engineered by owner and CEO, Mark Timms, who is constantly refining and adjusting our club fitting platforms. As the industry continues to advance, so must the practices we use when it comes to our customers' custom club fitting and building needs.
Mark began his business ventures after playing competitively in college and graduating with a degree in finance, economics and computer science. He then co-founded Custom Golf of Connecticut in 1990 and Hot Stix Golf in 2000. A renaissance man in the industry of club fitting and technology, Mark took his expertise to the next level when he created his own software technology and independent club testing company.
Today, S3 (Shaft Simulation System) Fitting Technology is used by manufacturers around the world. Hundreds of shafts come through the door at Cool Clubs' Scottsdale Headquarters from companies looking for an unbiased and independent test analysis of their products. All shafts are tested using the same standards to allow unbiased comparisons. The ability to gather this much information puts Cool Clubs' fitters in a league of their own. The proprietary fitting matrix and software derived from this S3 technology is integral for Cool Clubs to give our customers the best possible outcome paired perfectly with their unique swing characteristics.
Whether you're a Tour professional or a passionate amateur, we make it a priority to fit you with the highest service quality, and we build each club to an exacting set of standards. Cool Clubs' goal simply stated is to help all our customers Play Better Golf℠.
Do you want to personally experience the unique Cool Clubs way of fitting? Call or click the button below to book your personalized fitting at Cool Clubs!
Book your Cool Clubs fitting today!
Book a Fitting