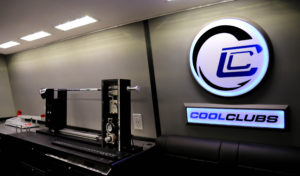 Just when you thought Cool Clubs couldn't get much cooler, we went out and designed a brand-new custom golf club fitting Tour Van and it's ready just in time for this season. As summer in Arizona puts golf on a brief hold for most folks, Cool Clubs packs up our fitting gear and we hit the road! Custom made by the team at Pro Motorsports in Scottsdale, Arizona, we'll guarantee you this is unlike any other club fitting experience (on wheels) that you've seen before.
From the mountains of Montana to the barbecue wonderland of Kansas City, our new Sprinter Van will be bringing the Cool Clubs experience to golf courses and country clubs throughout the United States. Equipped with the same lineup of fitting tools you can find in our storefronts, Cool Clubs packs it all up and brings our services to you.
Loaded With Tech to Help You Improve Your Game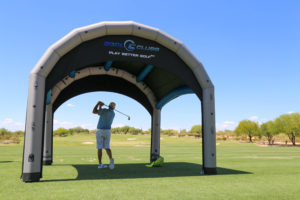 You would think this Tour Van is something you'd seen on Pimp My Ride with the amount of state-of-the-art features we've packed into it, and the attention to detail. It's what you've come to expect from Cool Clubs. Flat screen TVs? We've got four! Frequency machine? Come on in and take a seat in our Cool Clubs Comfort Zone while we spec out your clubs. Our 24-foot Sprinter Van is fully air conditioned and almost all of the power is run off renewable solar energy. And to top it off, this year we have something a little extra that we're bringing to the range as well: our brand new 12-foot fitting tent made for us by Airemos. We're keeping it cool and we're keeping you cool all summer long.
Cool Clubs Comes to You!
A lot of time and effort went into creating this mobile golf club fitting van and we are excited to finally bring our innovation to you. Interested in having Cool Clubs come to your local country club or golf course? We still have limited availability for the months of July and August! Call us at 888.284.9292 for more information about how to book our Tour Van. Do it today!
To Bring The Cool Clubs Van To You
Call 888-284-9292