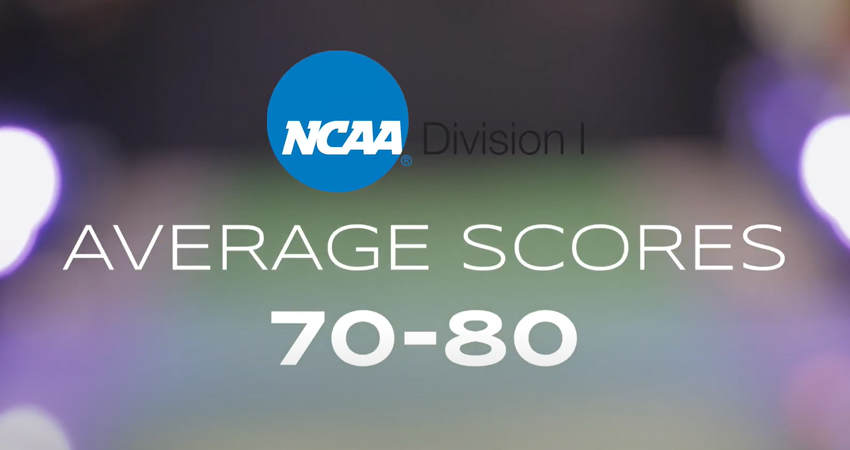 When it comes to grabbing a coveted college athletic scholarship, young athletes and parents alike can be utterly overwhelmed by the process and the level of competition. Roughly two percent of high school athletes – one in 57 – go on to play at NCAA D1 colleges. And when the numbers are laid bare in front of nervous parents, the challenge can seem daunting and exhausting.
There is a silver lining, however, to the scholarship dilemma. For young women golfers looking to take their game to the next level, there is a ton of opportunity – considerably more opportunity than other sports. There are 727 NCAA colleges with women's golf programs, and with six scholarship positions on each team, that makes 4,300 available women's golf scholarships. More importantly, you simply do not have to be a scratch golfer to make the team. Most college coaches around the country are looking for incoming freshman to shoot around 80-85. And if you (or your daughter) are right on that bubble, the best way to shave off a few strokes and improve your chances is to come into Cool Clubs and get a club fitting.
Collegiate Scholarships Are Available — Work Hard to Find One
"I don't think a lot of people know how many scholarships are out there," said Emily Gilbreth, Cool Clubs employee and former University of Houston standout. "There is a lot of unclaimed money in D2 in D3 spots. There's an assumption that you have to be a scratch golfer in order to play scholarships, but if you shoot right around 85 you have a great shot at picking up a scholarship."
According to Sue O'Connor, a Cool Clubs Master Fitter, the difference between 85 and 80 – and that coveted college scholarship – is simply playing with the right equipment.
"Fittings are important because if you go and buy golf clubs off the shelf at a store they're not necessarily consistent," said O'Connor. "Every [company] has a stiff shaft, but one company's stiff is another company's regular. One of the things we can do here is dial in using data to figure out what flex shaft you need and what loft and lie you need to be. Sometimes all we have to do is change the shaft. Sometimes it's the whole club and sometimes the club is fine, but the data will dictate. We're always data driven."
Take a look at this video from our friends at Breaking Par who outlined the importance of getting fit before starting that next high school season. Enjoy!
---
Book your fitting
at Any Cool Clubs Location
Book a Fitting