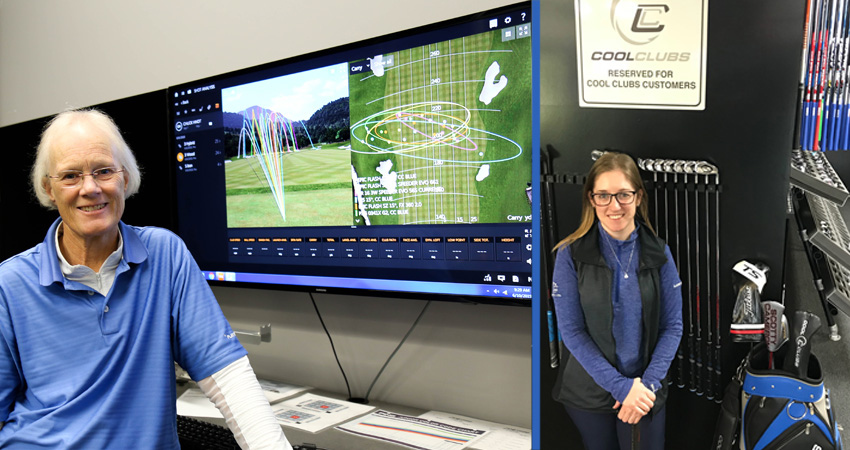 It's certainly well known the golf industry has a large male to female ratio when it comes to players, instructors and yes, even club fitters! Here at Cool Clubs, we have two incredible women Master Club Fitters on staff who are dedicated to helping our customers Play Better Golf℠.
The well-known golf forum, MyGolfSpy, has launched a series of articles entitled Women in the Golf Equipment Biz. These well-written stories highlight many of the women who every day demonstrate their professionalism, skills and contributions to the golf industry. In a recent MyGolfSpy story, two Cool Clubs club fitters, Sue O'Connor and Clare Cornelius, were featured in the same article! You can read the full story about Clare and Sue, and how "they get joy out of helping players improve their games, and have found a sense of purpose in this space" by clicking the button below.
We're proud of Clare and Sue and the work they do here at Cool Clubs, and their customers agree.
Book your Cool Clubs Fitting Today with Sue, Clare
or any of our other world-class club fitters
Book a Fitting