Custom Fit for Custom Swings
100% of our fittings include an initial assessment followed by an extensive Premier or Tour fitting session. We carry all of the top brands, and with over 20,000 shaft and head combinations, Cool Clubs can custom fit you with the best golf clubs available.
Cool Clubs Helps You Play Better Golf
We fit and build your clubs independently of club manufacturers to ensure you receive the best golf clubs for you and your game.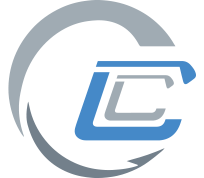 Why Cool Clubs
---
Cutting-Edge Technology – No One Beats Cool Clubs
Cool Clubs proprietary system, S3 Technologies, utilizes the most advanced shaft-testing technology in the industry, determining straightness, consistency profile, EI profile, and CPM analysis in a matter of minutes. Why is this important? Industry standards fail to create true apples-to-apples comparisons, leaving other clubfitters, and their customers, in the dark.
Not at Cool Clubs. S3 Technologies gives Cool Clubs customers a unique, in-depth look at the quality and performance of a potential golf shaft in order to identify the perfect fit for their unique swing. Using the S3 machine, Cool Clubs generated a Shaft Explorer database of over 3,500 shafts through more than 12,000 tests to produce the world's finest and most complete shaft catalog. No clubfitter can provide more accurate shaft data than Cool Clubs.
Investment in Independence and Our Customers
Cool Clubs has invested heavily in the most current and complete technology throughout every step in the club-fitting and club-building process. Unlike our competitors, all of the equipment we fit for our customers is tested in-house using Cool Clubs' expertly developed software and testing equipment. Since we don't rely on the manufacturer's internal testing, we know exactly how each club component performs against all others.
Much like the industry standards of shafts, the standards for all clubmakers wildly vary, producing inconsistencies across makes and models and even within the same makes and models. Cool Clubs independently tests and verifies, checks and rechecks every datapoint on every club fit for our customers to ensure we fit our customers so they can Play Better Golf.
Improve from Tee to Green
With experienced fitters and the finest selection of club components, every club is as precisely tuned to your unique swing dynamics as possible, delivering significantly improved on-course results.
Schedule Your Fitting
It's time to take your golf game to the next level. Contact us today to book your custom club fitting.
Contact Us